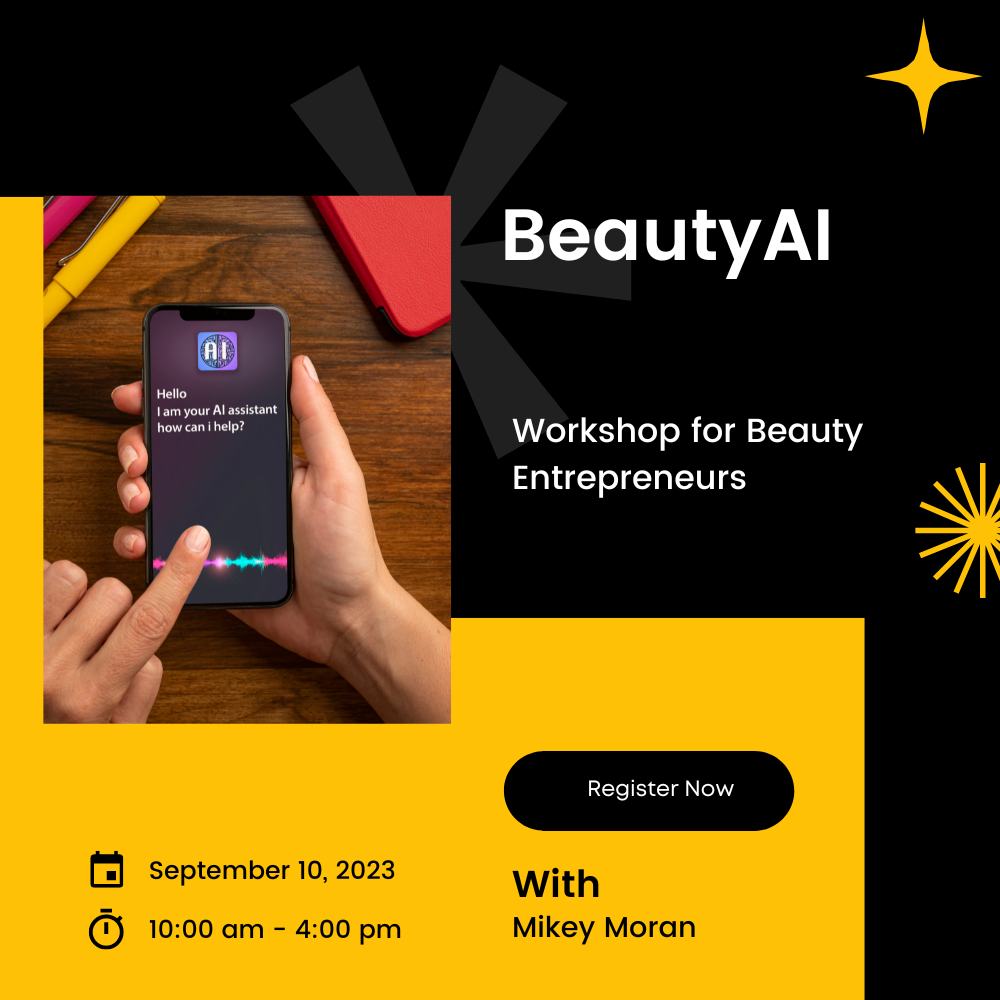 Revolutionize your hair and beauty business with the power of Artificial Intelligence!
Introducing BeautyAI, a cutting-edge workshop designed exclusively for beauty entrepreneurs in Atlanta, focused on leveraging AI technologies to supercharge and grow your enterprise.
What Will You Learn?
AI Integration: Discover how tools like GPT-driven chat systems and machine learning algorithms can enhance customer engagement and provide personalized experiences like never before.
Growth Strategies: Learn how AI can help you analyze trends, forecast sales, and implement powerful marketing tactics tailored to your unique business needs.
Customer Service Excellence: Explore how AI chatbots can provide 24/7 customer support, handle inquiries, and cultivate lasting relationships with your clientele.
Hand-On Experience: Participate in practical exercises and real-world simulations to gain hands-on experience in implementing AI solutions.
Who Should Attend?
Website Owners: Learn how AI can increase your efficiency by over 100% by using artificial intelligence to grow your business.
Beauty Professionals: Enhance your skills and offer innovative solutions to your clients.
Hair Entrepreneurs: Gain insight into how AI can be a game-changer in launching and scaling a beauty business.
Why BeautyAI?
Expert Guidance: Mikey will walk you through his proven strategies to grow your beauty business by using AI.
Networking Opportunities: Connect with fellow entrepreneurs, share ideas, and build valuable relationships.
Exclusive Tools & Resources: Learn about the best AI tools and how to use them for your beauty business.
Event Details:
Location: Atlanta, Georgia
Date: Sunday, September 10, 2023
Duration: One-day intensive workshop
Investment: $297
Schedule:

9:00 AM: Coffee and Bagels + Networking
10:00 AM Class Begins
1:00 PM: Lunch Break (Food Provided)
2:00 PM SHARP: Class Begins
4:00 PM: Networking & 1-on-1 Q&A

Location:

Private Label Tucker
3641 Lawrenceville Hwy
Tucker, Georgia 30084
Join us at BeautyAI and take the first step towards transforming your beauty business into a cutting-edge, growth-driven enterprise.
Spots are limited, so register today and become part of the next wave of beauty industry innovation!
Have a fully charged laptop. We will have electrical outlets for you to plug into but it's important you come prepared.
You may also want to bring a notepad to take notes.
Yes! The class is hosted at Mikey's Private Label store located in Tucker, Georgia. We have plenty of free on-site parking in our private lot.
Yes! We will have a catered lunch available. Your lunch is included in the price of the course.
Grow Your Business
Mikey is dedicated to helping entrepreneurs grow their business in the beauty industry.
Our in-person class series will give you the proven building blocks to success!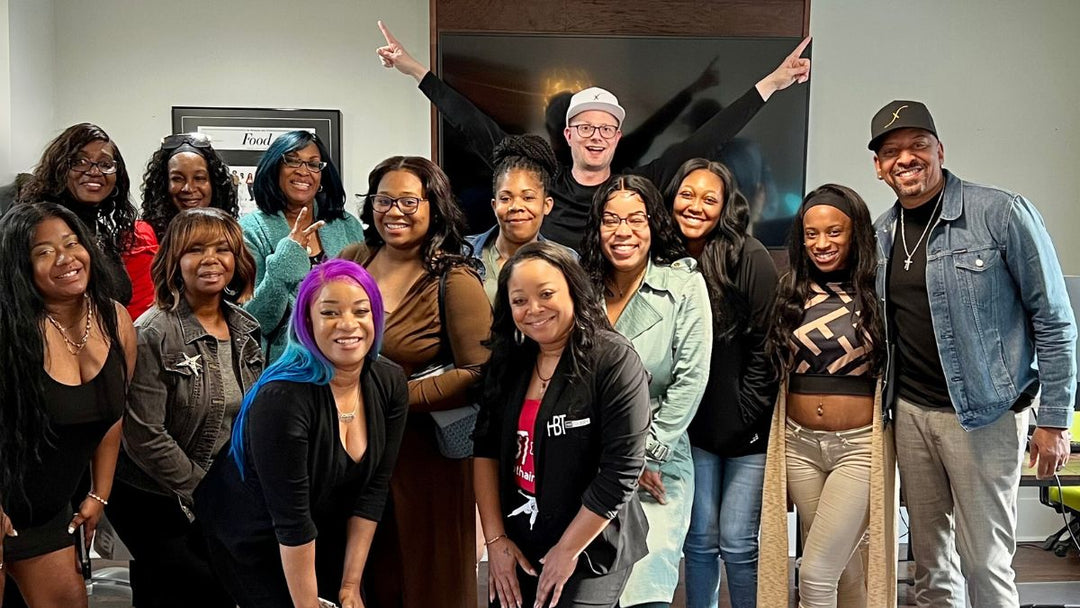 More Classes in 2023 & 2024
We will be announcing more classes in the upcoming months.
Each class will focus on a different aspect of what it takes to make your successful selling, marketing, branding, and making money online. Get ready to unlock your success!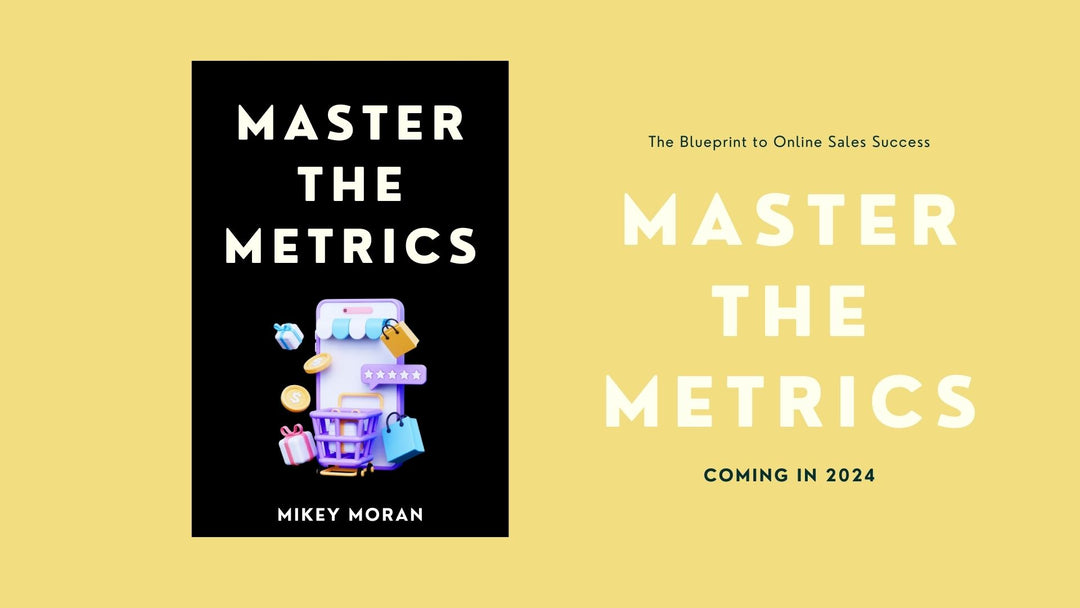 New Book Coming!
The in-person classes will be the building blocks for my new book, Master the Metrics: The Blueprint to Online Sales Success.