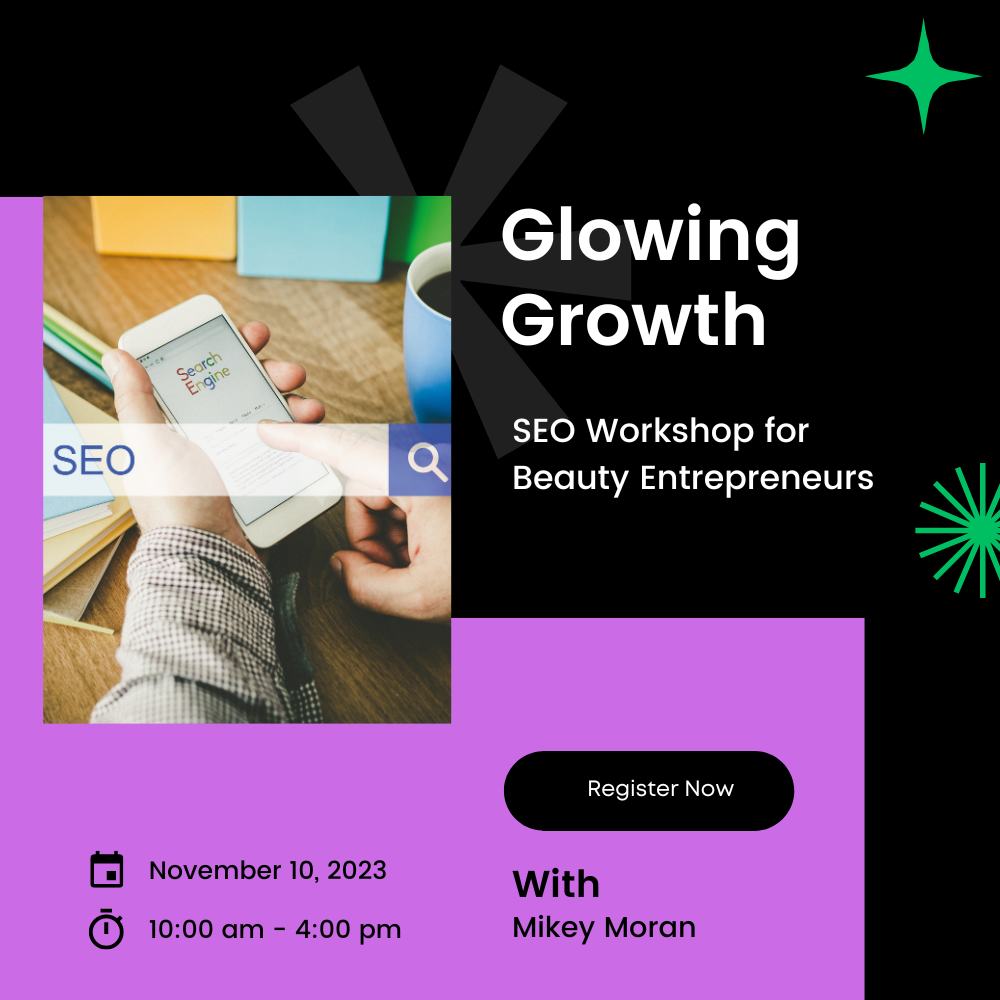 Unleash the full potential of search engine optimization (SEO) to shine online with Glowing Growth!
This specialized workshop, tailored for beauty entrepreneurs, will equip you with the skills, tools, and insights to elevate your beauty website's presence on search engines.
What Will You Learn?
Blogging Brilliance: Understand the art of crafting compelling and SEO-friendly blogs that engage readers and boost rankings.
Keyword Kingpin: Learn how to identify and utilize high-performing keywords that resonate with your target audience.
SEO Tools Mastery: Get hands-on experience with industry-leading SEO tools that help analyze, optimize, and monitor your website's performance.
Content Strategy Development: Build a robust content strategy using SEO techniques, focusing on relevant topics that drive organic growth.
Who Should Attend?
Beauty Website Owners: Enhance your website's visibility and convert organic search traffic into loyal customers.
Salon & Beauty Suite: Learn how to attract local clients through targeted SEO strategies.
Professionals in Beauty: Expand your SEO expertise with beauty-specific techniques and insights.
Why Glowing Growth?
Expert-Led Training: Receive guidance from seasoned SEO experts with deep industry knowledge in the beauty sector.
Practical Application: Engage in interactive exercises that enable you to apply SEO principles directly to your beauty business.
Exclusive Resources: Gain access to templates, guides, and tools specifically curated for beauty entrepreneurs.
Networking Opportunities: Collaborate and connect with like-minded professionals striving for online success.
Event Details:
Location: Atlanta, Georgia
Date: Sunday, November 10, 2023
Duration: One-day intensive workshop
Investment: $297
Schedule:

9:00 AM: Coffee and Bagels + Networking
10:00 AM Class Begins
1:00 PM: Lunch Break (Food Provided)
2:00 PM SHARP: Class Begins
4:00 PM: Networking & 1-on-1 Q&A

Location:

Private Label Tucker
3641 Lawrenceville Hwy
Tucker, Georgia 30084
With Glowing Growth, you'll leave empowered, equipped, and inspired to take control of your online presence and make your beauty business glow on search engines.
Don't miss this opportunity to invest in your digital success, and register today!
Have a fully charged laptop. We will have electrical outlets for you to plug into but it's important you come prepared.
You may also want to bring a notepad to take notes.
Yes! The class is hosted at Mikey's Private Label store located in Tucker, Georgia. We have plenty of free on-site parking in our private lot.
Yes! We will have a catered lunch available. Your lunch is included in the price of the course.
Grow Your Business
Mikey is dedicated to helping entrepreneurs grow their business in the beauty industry.
Our in-person class series will give you the proven building blocks to success!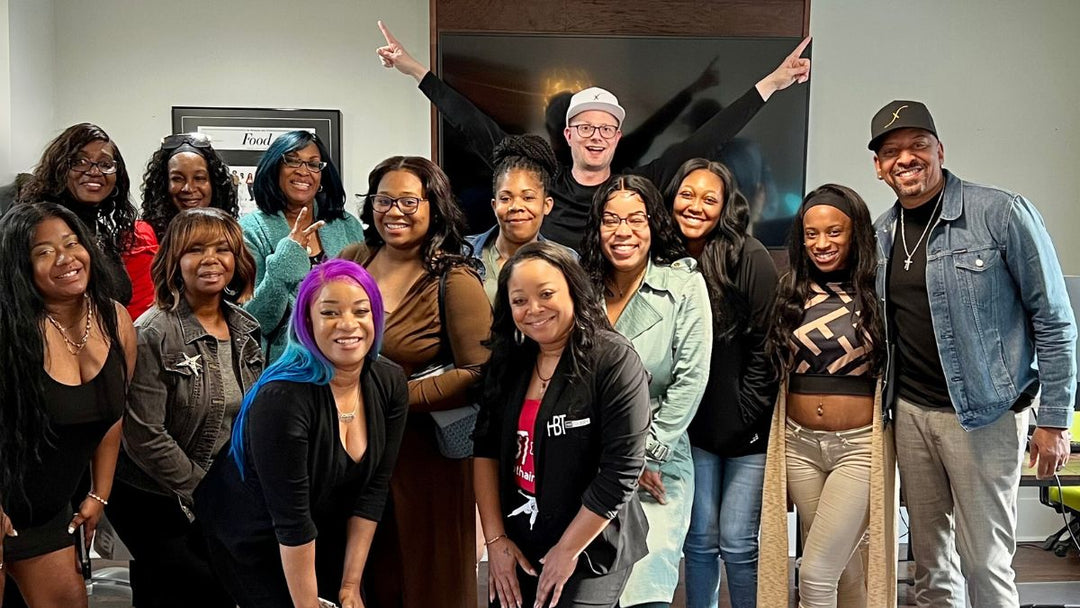 More Classes in 2023 & 2024
We will be announcing more classes in the upcoming months.
Each class will focus on a different aspect of what it takes to make your successful selling, marketing, branding, and making money online. Get ready to unlock your success!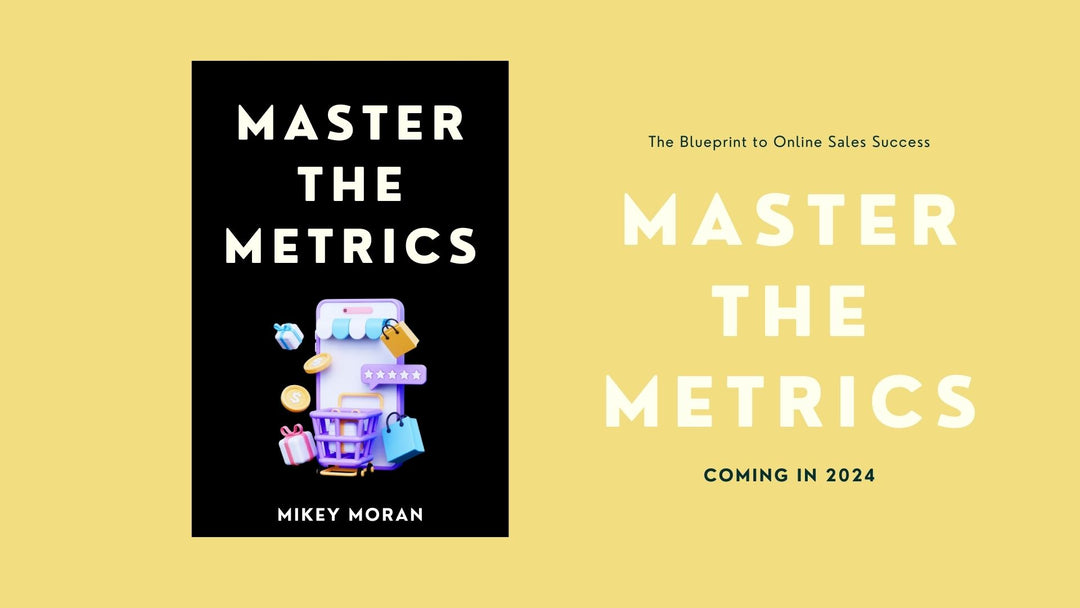 New Book Coming!
The in-person classes will be the building blocks for my new book, Master the Metrics: The Blueprint to Online Sales Success.