The Story of a Brand Podcast - PART ONE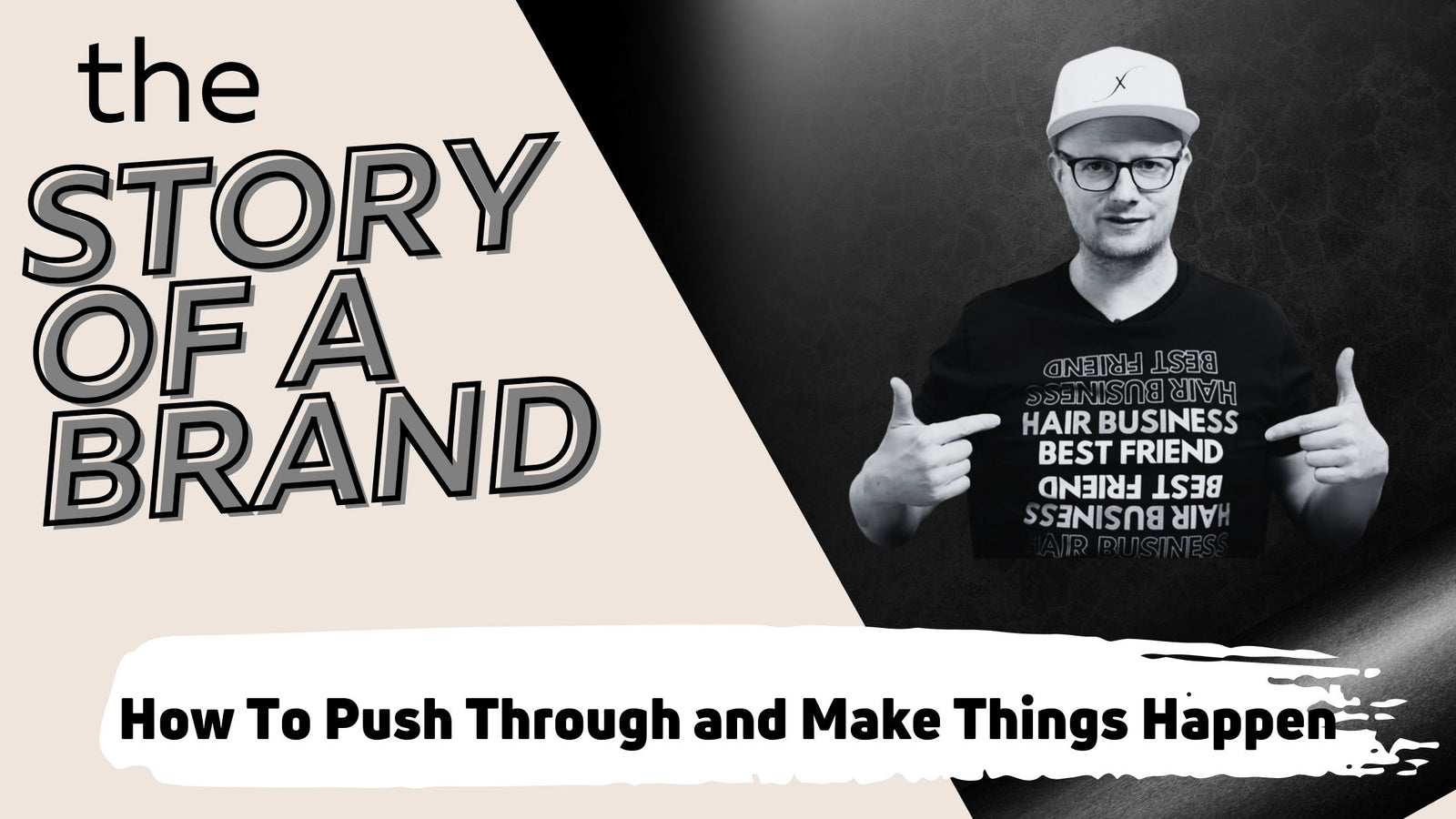 3 Tips for Bouncing Back from Entrepreneurial Failure
No one ever said that becoming an entrepreneur was easy. With such a steep learning curve, navigating the inevitable hazards comes with the nature of the course – and sometimes those hazards will become the catalyst for an entrepreneurial failure.
The first business bust can hit hard, but it doesn't have to keep you down.
On The Story of a Brand Podcast, I share with host Ramon Vela the story of my first big business collapse during the 2009 recession. In the years following, I leaned on three main strategies and mindsets to eventually make my comeback with Private Label Extensions.
Tip #1: Learn by doing
If you're anything like me, you learn best through experience – especially through trial and error.
Oftentimes, the errors you make will teach you more than your successes. So, before you jump into another business idea, take a look at your relationship with your previous business experience. Are you taking the fall as a positive learning opportunity, or are you ignoring the lessons from that experience?
In 2009, I was crushed by my first major failure as an entrepreneur and went completely broke as a result. Even though that business was a bust, I learned so much about what I need to do to move forward as an entrepreneur. Now, I view that experience as an essential part of my path that leads to where I am today. It's taught me to become resilient in the business world and ultimately create a more sustainable foundation for a business – both of which benefit Private Label Extensions today.
Don't just move on from failure; look for the lessons in the experience and become a more advanced businessperson as a result of it.
Tip #2: Don't hang on to a bad idea
Every successful business begins with a great idea. It gets muddy, however, when trying to determine which ideas are "great" and which are "not" from the get-go. When working on bouncing back from a previous business failure, it's tempting to jump back into the game with the first idea that feels "good enough." Sure, go ahead and jump in – but be prepared to disconnect from that venture if you start spotting some red flags.
Between the crash of my first company and starting my hair business, I trialed several other startups: from food trucks to cloud-based music to other random ideas. But none of these businesses caught on. The need for my product or service wasn't there, so the concept didn't quite "stick" to my intended customers.
Once your idea really "sticks," you'll know. If your business doesn't seem to catch on, it may be time to let go and find your next great idea.
Tip #3: Find Your Support System
The entrepreneur lifestyle can, by nature, be very lonely – especially if you do not have a business partner manning the trenches alongside you. Starting out on your own, however, doesn't mean you have to be alone. Cultivating a support system is a must-have for any new entrepreneur or those picking back up after a failure.
Your support system doesn't necessarily have to be someone who can relate to your experience, nor a seasoned professional in the business world or your intended industry. Your support system can be your childhood best friend, buddy from college, supportive sibling, parent, mentor, or anyone else. Just ensure that your support system consists of those who:
Encourage you: No matter what happens, these individuals will push you to always perform your best, and encourage you to move forward.
Celebrate successes: Having a support system that celebrates your successes – big and small – alongside you is essential. You know that friend that gets excited for you, and buys that bottle of champaign unprompted when you've broken through? That's exactly the kind of person to keep around.
Keep it real: Beware of those who give you support that only tickles your ego. Sometimes, support means cutting through the fake pleasantries and compliments; instead, seek those who kick you into gear and ask the hard questions.
Right before I started Private Label Extensions, my mom was one of my biggest supporters. When I approached her with my new big idea, she responded with a healthy dose of skepticism mixed with genuine support and encouragement. She has been there for me day in and day out, keeping me on track, and always pushing me to take myself and my business to the next level.
Bouncing back from a business "fail" is always a challenge. If you learn from your past experiences, find your best ideas, and cultivate a support system, you'll bounce back stronger than ever before. Keep pushing through and making things happen.
To hear more about my experience as an entrepreneur, the story behind my startups, and my advice for other entrepreneurs, check out my full interview on The Story of a Brand Podcast.
---