Flewed Out: New Orleans Edition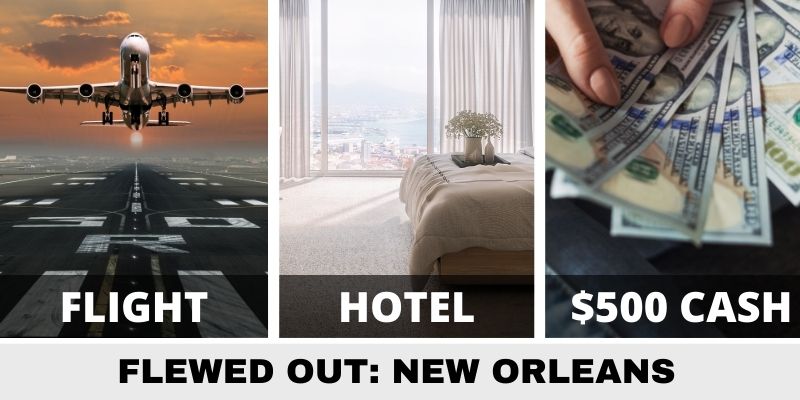 Contest is LIVE! How to Win is in this article!
What you Will Win!
The Flewed Out: New Orleans contest winner will receive:
Flight to New Orleans
Hotel in New Orleans
$500 Cash Spending Money
Ticket to the Bronner Bros Hair Show (Aug 28 - 30)
Access to Live Hair Biz Radio Podcast taping
Access to the Hair Business Blueprint class
This is a game-changer for anyone in the hair industry!
Why am I Doing This?
The support for Private Label and its sister brands has been phenomenal since we first got started in 2014. I had nothing when starting this business. No money. No Credit. Just an idea.
This hair business has taken me places I never thought I would go. Around the world and back!
If you read my book, Fearless Beauty, you would know my "Why" for my business is to help others be successful in the beauty industry. I dedicate almost all my time doing so. 
What fun is life if you can't share what you are doing with others?
The Private Label team is SO EXCITED to go to the Bronner Bros hair show in New Orleans. Many of the team members going will be visiting NOLA for the first time. 
I think this travel and event experience would elevate anyone looking to grow their hair business. Being able to bring someone outside of our organization, possibly you, is so rewarding and exciting!
Sometimes we need a little luck in life. Someone to uplift us once in the right direction.
This contest will allow me to share the Travel & Hair Event experience with someone that supports us. 
Now, how to win! 
Leave a comment at the bottom of this page with WHY you really need to win this trip. Please include your city so I can make sure you are in the USA as this contest is only valid for the continental 48 states.
As the Private Label team grows, so will contests like this.
Thank you for your support since 2014. 
~ Mikey
---
---